What is a Carron Bath?
A Carron bath is a high-quality bathtub manufactured by Carron Bathrooms. One of the defining features of a Carron bath is the use of Carronite, a unique triple-layer reinforcement system that significantly enhances the strength, durability, and heat retention of the bath. This technology involves the application of an additional layer to the traditional fiberglass and resin coating, resulting in a bath that is incredibly strong and resistant to impact. Carron baths come in a wide range of styles, from traditional to contemporary, ensuring that there is a design to suit every taste.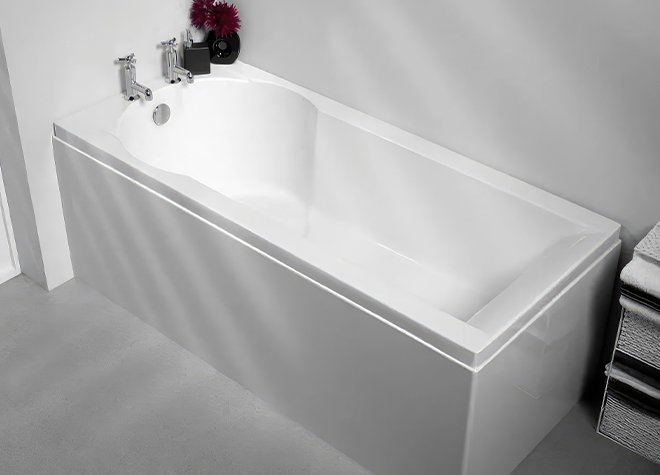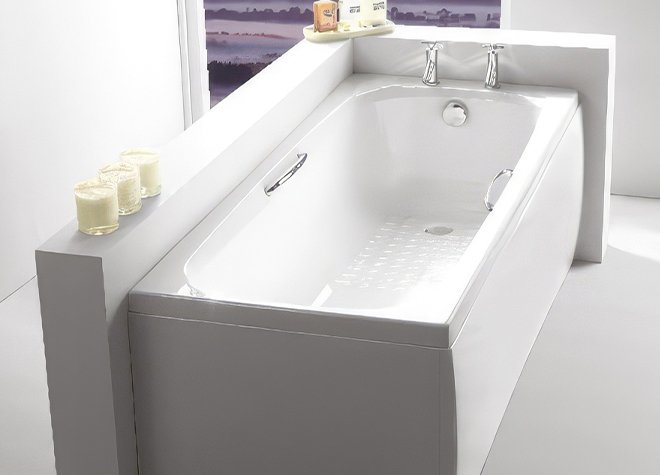 Why Should I Choose a Carron Bath?
Choosing a Carron bath comes with a host of benefits. Our baths, made with Carronite technology, are stronger, more durable, and retain heat better than many other baths on the market. This means you can enjoy a longer, warmer soak without needing to top up the hot water. Carron baths are attractive and come in many different designs. Whether you like modern or traditional styles, Carron has a bath that matches your bathroom decor. Furthermore, Carron baths are easy to install and maintain. The company offers detailed installation guides. Plus, the baths have a smooth, easy-to-clean surface. A Carron bath is a great long-term investment. It's easy to maintain and durable, so it will stay looking and performing well for many years.
What is Carronite?
Carronite is an innovative triple-layer reinforcement technology pioneered by Carron Baths. This groundbreaking system adds an extra layer of fortification to the standard fibreglass coat found in most bathtubs. Specifically, Carronite inserts a robust and long-lasting layer into the base of the tub to dramatically strengthen the entire structure and increase its stability.
The advantages of the Carronite system are significant. Primarily, it makes the bathtub substantially more durable and impact-resistant. The added layer reinforces the bottom of the tub, which bears the majority of the weight load, making it far less susceptible to damage from heavy impacts or drops. Moreover, the Carronite layer reduces the risk of breakage like cracks, chips or fractures that can occur during transportation or installation. It creates an especially hardened underside that protects the tub from accidents that often happen during these processes.
Overall, Carronite delivers two essential benefits to the bathtub. First and foremost, it strengthens the entire unit so that it can withstand far greater stresses and forces. The triple-layer design, with the Carronite band at its base, creates an exceedingly robust product that is difficult to compromise. Secondly, it decreases the chances of cosmetic damage such as unsightly chips, cracks and scratches by shielding the underside from potential impacts. For these reasons, Carronite has been a game-changer for Carron Baths and has allowed them to ensure an unparalleled level of quality and consumer satisfaction.
What Model of Carron Bath is Best for Me?
The best model of Carron bath for you will depend on your personal preferences and the size and layout of your bathroom. For those who prefer a modern, minimalist look, the Carron Quantum range offers sleek, geometric designs that will complement any contemporary bathroom. For smaller bathrooms, the Carron Urban Compact range offers smaller baths that don't compromise on comfort or quality. If you enjoy a luxurious soak, the Carron Celsius range features double-ended baths that are perfect for long, relaxing baths. All Carron baths are available with the option of Carronite reinforcement, that whichever model you choose, you can enjoy the benefits of this innovative technology.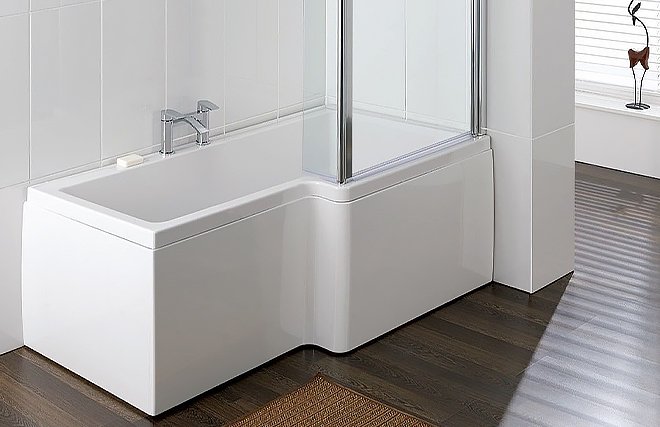 Are Carron Baths Easy to Install / Maintain?
Carron baths provide a straightforward and hassle-free experience for installation and long-term maintenance. The company furnishes detailed installation manuals and guides that provide a step-by-step process for properly and securely fitting the baths, ensuring a quick installation process with minimal complications or confusion.
The combination of the straightforward installation and the low-maintenance Carronite surface means that a Carron bath product is a worthwhile investment that will remain in excellent condition for many years with minimal time, money, and effort required to upkeep. While bath products from other companies may show signs of ageing or damage over time, a Carron bath will continue to function like new thanks to the durable and glossy Carronite material.
With both short-term and long-term benefits, a Carron bath provides significant added value and peace of mind to homeowners looking for a high-quality and resilient tub or shower fixture. Overall, once purchased and put in place, a Carron bath essentially takes care of itself while enhancing a home's bathroom for decades.
What are my Carron Whirlpool Options?
System A - 6 Side Jets
The 6 Flush Centro Jets give the ultimate vigorous massage with increased performance delivered due to a high air to water mix ratio. This can be controlled by the fingertip adjustable flow control.
System B - 6 Side Jets, 6 Back Jets, 4 Feet Jets
In addition to the 6 Centro Jets, Flush Mini Jet clusters deliver a concentrated hydro massage to specific muscle groups including the lumbar, feet and shoulders. The ideal system for those who like to keep active, providing the right level of recovery to get you ready for the next day.
System C - 6 Side Jets, 6 Back Jets, 4 Feet Jets, Chromotherapy Light
The addition of the chromotherapy light in our top-end system brings an extra level of recovery and relaxation. Chromotherapy lights aid health and harmony and can also help such conditions as Seasonal Affective Disorder (SAD). This system has all the benefits of our combined massage and recovery features with added relaxation for the mind as well as the body.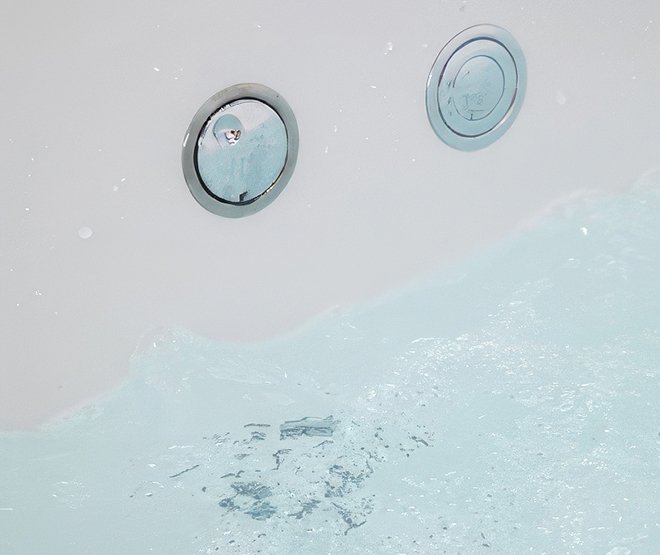 The Carron Guarantee
Carron baths reflect style, elegance, practicality and efficiency, whether this is fitted or freestanding, long or short, classic or contemporary, you will find it in the Carron range where we are sure all requirements can be met. Carron offers a 20-year manufacturer's warranty on 5mm baths and 30-year manufacturer's warranty on all their Carronite bath ranges, offering you complete peace of mind.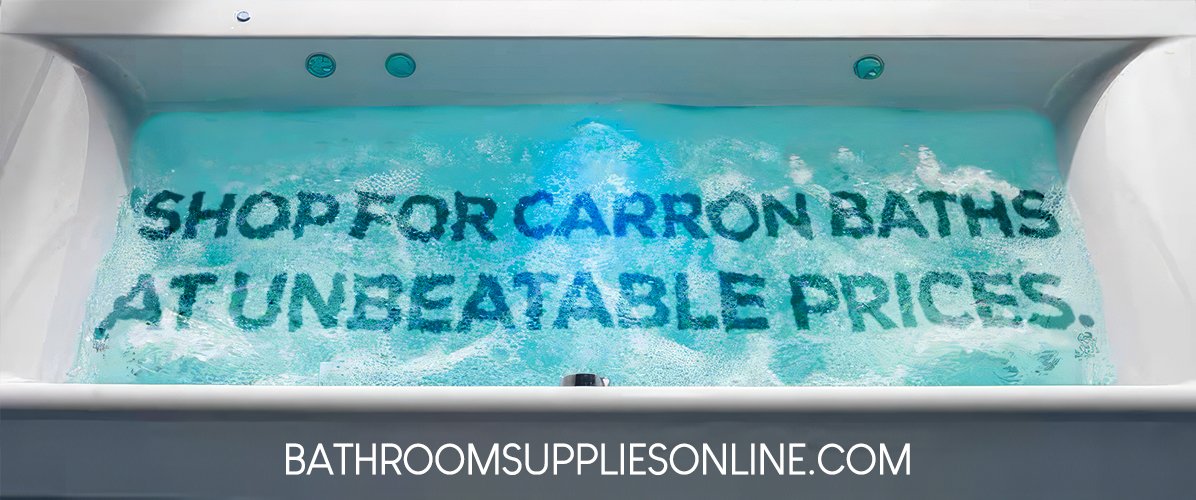 In conclusion, Carron Baths offers a combination of innovative design, high-quality materials, and advanced technology that sets them apart in industry. The use of Carronite technology ensures that their baths are strong, durable, and retain heat well, making them a practical and comfortable choice for any home. With a wide range of designs to choose from and a commitment to customer satisfaction, it's no wonder that Carron Baths has been a trusted name in bath manufacturing for over two centuries.