When it comes to freestanding baths, diversity in design and function is essential, as we recognise that no two homeowners have the exact same tastes or requirements. This is precisely why our carefully curated collection offers an expansive selection of designs, each christened with distinct names such as the Hattie, Elizabeth, and Sophia, to suit a myriad of aesthetic preferences. These are far more than just bathtubs; they stand as individual masterpieces that enhance your bathroom space, turning it into a sanctuary of relaxation and luxury.
Crafted from premium satin acrylic material, these baths don't just impress in terms of appearance; they are also built to last. The high-quality composition ensures not only durability but also excellent heat retention, allowing you to indulge in long, luxurious soaks without the water turning tepid too quickly.
The allure of our freestanding bath collection is rooted not just in its aesthetic charm but also in our meticulous attention to the subtleties of design. Each model in our range, be it the delicately curved Hattie or the space-efficient back-to-wall Sophia, exemplifies an impeccable marriage between form and function. The Hattie, for instance, seduces with its inviting, gentle curvature that not only offers visual pleasure but also enhances comfort. On the other hand, the Sophia's pragmatic back-to-wall design is an ode to contemporary minimalism, ideal for compact spaces without compromising on luxury. What ties these varied designs together are their generous dimensions. These are not mere bathing utilities; they are sanctuaries of comfort, offering an expansive space for complete immersion.
Beyond the immediate visual appeal, the intricate contours of our baths are engineered to accommodate both ergonomic comfort and emotional wellbeing. The depth and the built-in contours are crafted to cradle your body, serving as a perfect setting for both weekend soaks aimed at relaxation as well as quick weekday rituals designed to rejuvenate. Each bath thus transforms into a personalised oasis, enabling you to wash away the accumulated stresses of the day in unparalleled luxury.
Choosing a bath from our collection isn't merely about fulfilling a functional necessity in your bathroom; it is an act of elevating the very atmosphere of the space to a realm of sophistication and elegance. Our freestanding baths become the centrepiece around which the rest of your bathroom's aesthetics revolve. Whether you are embarking on a restorative morning ritual or winding down in the evening, the experience of using one of our freestanding baths transcends the ordinary. It becomes an opulent affair, one that enriches not just your immediate environment but also sets a tone of indulgence and well-being for the day or night ahead. Thus, with our meticulously crafted collection, every bathing experience is transformed from a mere routine into a luxurious escapade, affecting your mood and disposition in the most positively sumptuous manner.
We've all encountered the frustrating scenario where water splashes outside the bath, necessitating an unwelcome and entirely avoidable clean-up. Our bath screens are conceived to put an unequivocal end to such domestic frustrations. Beyond their basic utilitarian role in containing water within the bath, these screens are masterfully engineered to harmonise with your bathroom's overall aesthetic. Meticulous in design, they serve the practical purpose of averting water spillage while simultaneously enhancing the visual allure of your bathroom.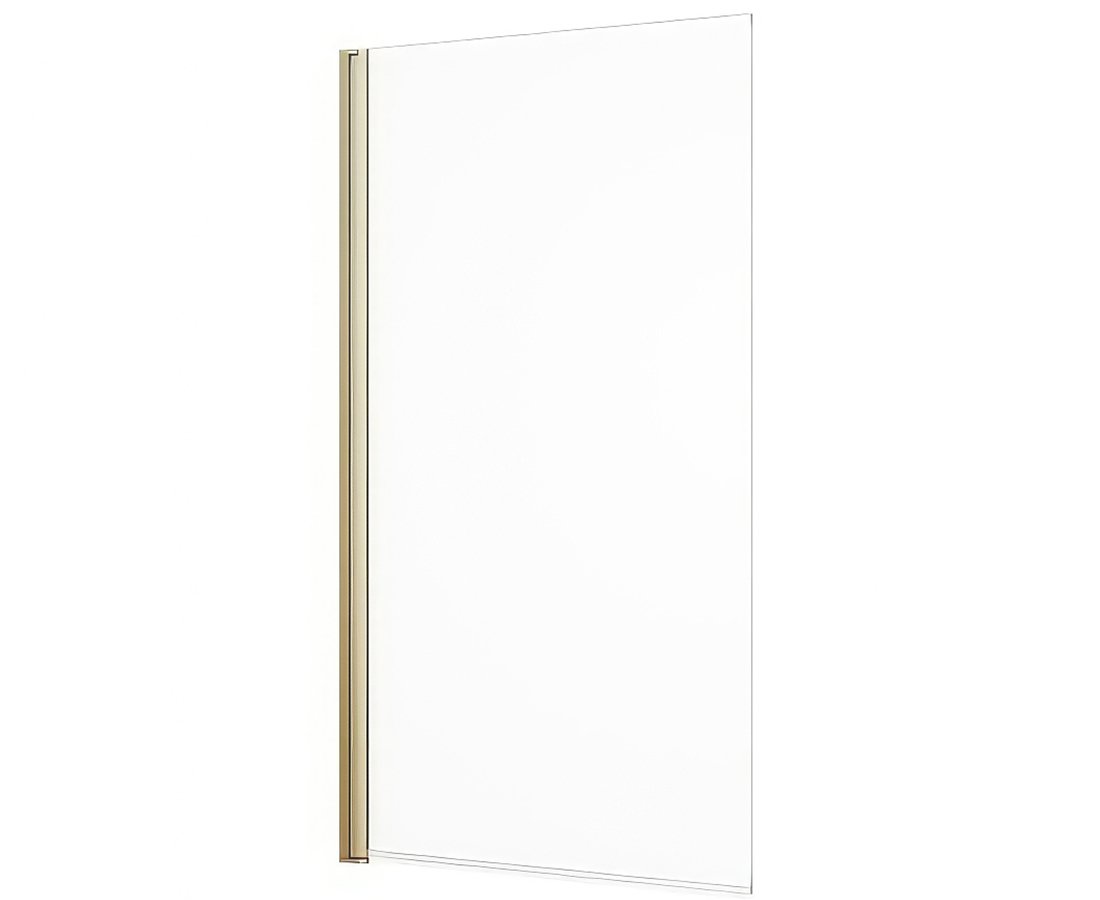 Our collection boasts an array of design options, encompassing finishes such as Chrome, Matt Black, and Brushed Nickel Single Panel, thereby offering remarkable versatility to complement any decor. Whether your taste veers towards the minimalist or you have a penchant for more ornate designs, we offer a style distinctly tailored to your personal aesthetic. In this way, our bath screens transcend their basic functional roles; they evolve into architectural and stylistic statements that significantly elevate the overall atmosphere of your bathroom.
But the appeal of our bath screens extends far beyond mere aesthetics. Crafted from the highest quality materials, these screens are synonymous with durability and resilience against wear and tear. This engineering excellence assures a long lifespan, offering you not only a tasteful but also a cost-effective solution. Moreover, ease of maintenance is another hallmark of our screens. Designed to be effortlessly cleaned, they make it remarkably simple for you to maintain a pristine and hygienic bathroom environment. This feature eliminates yet another stressor from your daily routine, allowing you to focus on what really matters—your well-being.
Why should one have to choose between functionality and style when our bath screens offer the best of both worlds? Each screen is a symphony of form and function, a meticulously crafted piece that transforms an otherwise mundane bathing experience into a luxurious retreat. With our collection, you never have to compromise on either utility or aesthetics.
When discussing the superior craftsmanship and innovation in the realm of wetroom screens, one collection invariably stands out: the Purity Collection. This premium range sets an exemplary standard in both form and function, an assertion substantiated by the impressive 15-year guarantee offered on all its wetroom panels. This extended warranty is more than just a promise; it is a testament to the Collection's unwavering commitment to delivering unparalleled durability and customer satisfaction. Such a guarantee is an increasingly rare feature in today's market, signifying that your investment is both secure and long-lasting.
For those who have opted for wetroom screens complemented by wall bars, you have made an astute choice. The wall bar introduces an added element of stability to the structure, ensuring the screen remains steadfast even when exposed to inadvertent physical contact. But what happens if you are dealing with an unusually shaped bathroom or unique spatial dimensions? There is no cause for concern. The wall bar is ingeniously designed to be adjustable, thus accommodating an array of bathroom layouts. This grants homeowners greater freedom and flexibility in the overall design scheme.
Furthermore, if you are inclined towards undertaking do-it-yourself projects, you will find that wall bars simplify the installation procedure considerably. By offering a secure anchor point to the wall, they render the process straightforward and efficient. Importantly, the wall bar is not solely functional; its sleek design can serve as an aesthetic focal point within your bathroom. Whether your stylistic preferences lean towards the contemporary or favour the traditional, the wall bar is aptly fashioned to blend seamlessly into any decorative milieu.
For those contemplating larger or more elevated wetroom installations, the inclusion of a ceiling bar proves invaluable. This structural addition imparts maximal stability by securely anchoring the screen to the ceiling, thereby alleviating the need for additional supports or frames. If your concern revolves around creating a cramped ambiance, a ceiling bar effortlessly preserves the bathroom's open, airy feel.
In scenarios where high ceilings are a defining architectural feature, ceiling bars demonstrate their true utility. Their extended reach offers an effective solution where wall bars may not suffice. Moreover, those aspiring to cultivate a minimalist aesthetic will find that ceiling bars contribute to a clean, unobtrusive visual experience that is both elegant and engaging.
Versatility in Sizing and Colour Options: Tailoring Your Wetroom Experience
Whether your space is a compact en-suite or a generously proportioned master bath, the Purity Collection caters to a wide range of dimensions, offering sizes that span from 700mm to 1200mm. Beyond mere sizing, you also have the liberty to choose from a diverse palette of colours, including chrome, black, matt anthracite, brushed nickel, and brushed bronze. This extensive selection ensures that your wetroom screen will effortlessly harmonise with your existing or intended interior décor.
In Summary: The Purity Collection—Synthesising Quality, Aesthetics, and Consumer-Centric Design
Covering all aspects—from structural stability and design versatility to a plethora of sizes and colours—the Purity Collection truly embodies a holistic approach to wetroom screen solutions. It is meticulously engineered to ensure quality, radiate aesthetic charm, and cater to consumer needs and preferences. By opting for wetroom screens from the Purity Collection, you are not merely making a purchase; you are making a well-considered investment in a sanctuary of elegance and functionality. Rest assured, this is an investment that is bound to yield long-term gratification.
The Purity Collection's range of wetroom trays embodies the epitome of minimalist beauty and functional elegance. With a blend of modern aesthetics and reliable performance, these trays promise to transform your bathroom into a sanctuary of sophistication.
One noteworthy attribute of the Purity Collection is its commitment to providing an expansive array of dimensions tailored to fit a variety of spaces. The dimensions range from a modest 900mm x 900mm, ideally suited for en-suite bathrooms or smaller flats, to a more generous 1850mm x 900mm that accommodates those who desire a spacious showering experience. This breadth of options ensures that the Purity Collection can offer a seamless solution for any size of room, making it highly versatile and adaptable to your specific needs.
Drainage Features and Customisation Options
When it comes to drainage, the Purity Collection is remarkably versatile, offering a diverse set of options to match different layout needs and aesthetic preferences. You have the freedom to opt for square corner, centre, or end drain trays, each thoughtfully designed to optimise water flow while meeting different spatial requirements. This range of choices allows you to customise your wet room so that it aligns perfectly with your lifestyle and preferences.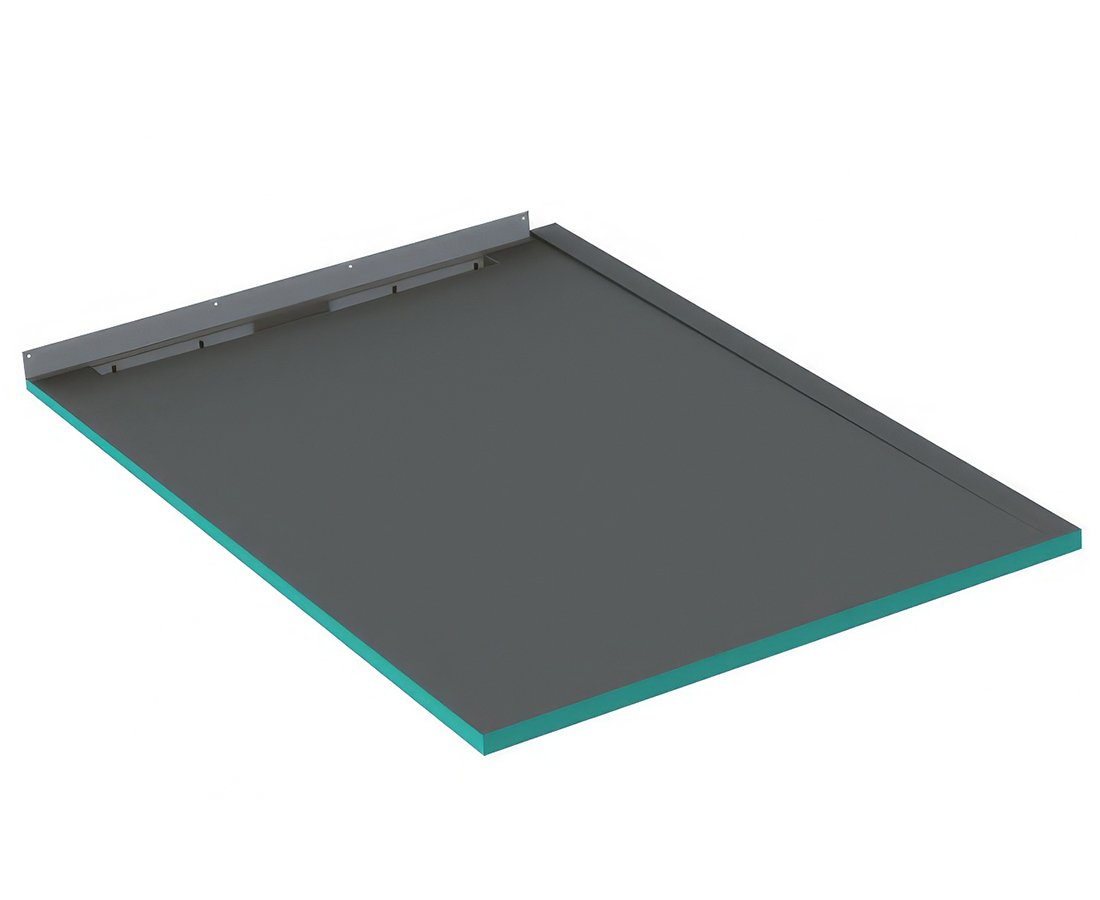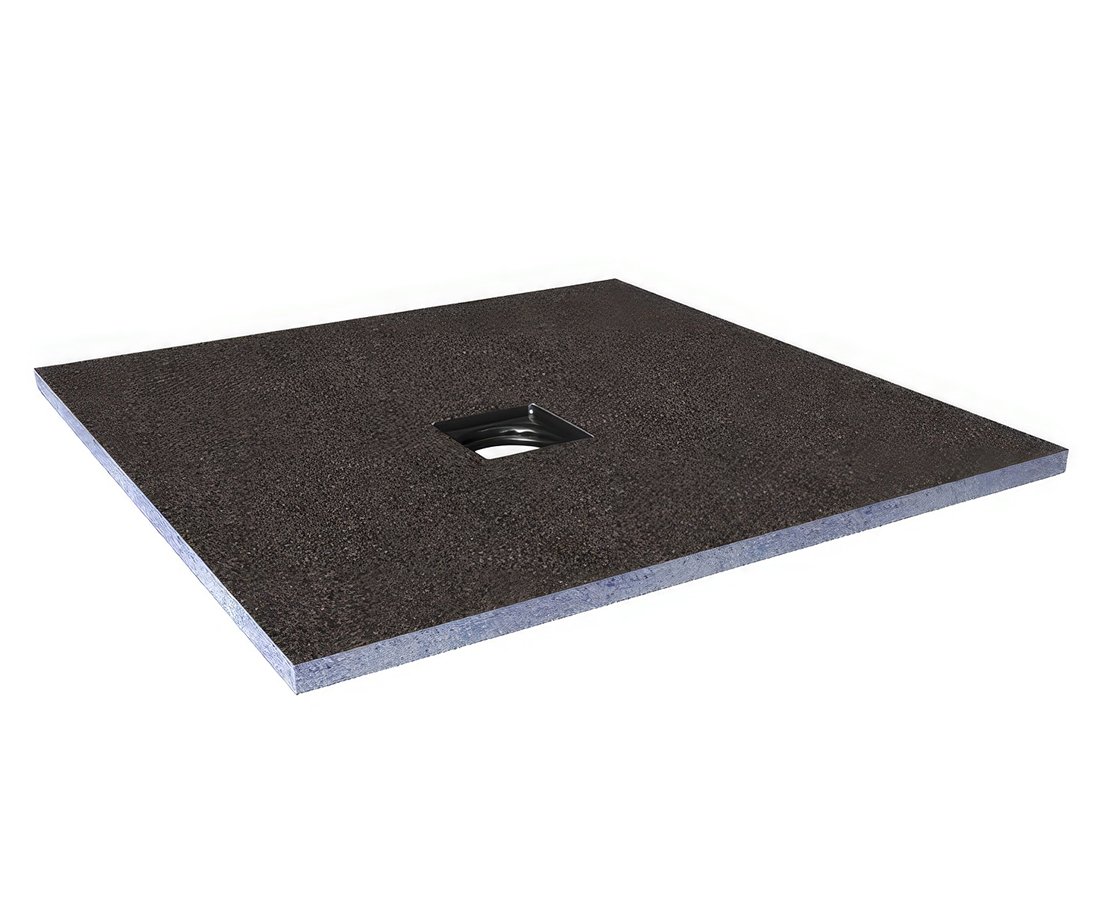 Within the boundaries of a Purity Collection wetroom, one particularly striking feature is the Infinity Single-Fall Drain. This drain, available in widths of 900mm, 950mm, or 1250mm and lengths of 1200mm, 1400mm, or 1850mm, deftly combines form and function. It ensures swift and efficient water drainage, while its aesthetic appeal remains unobtrusive, maintaining the streamlined and elegant look for which the Purity Collection is renowned.
Why the Purity Collection is the Ultimate Choice
Selecting a wetroom tray from the Purity Collection is not merely a purchase; it's an investment in a lasting blend of style and practicality. The range's multifaceted design options, coupled with its various sizes, make it an indispensable choice for discerning homeowners looking to infuse their bathrooms with a modern flair. Whether you have a compact space or a more expansive area, the Purity Collection offers the perfect balance of enduring functionality and contemporary design, making it the ideal choice for those who seek to transform their bathrooms into luxurious retreats.
Why choose the Purity Collection?
When it comes to choosing the elements that make up your bathroom, the Purity Collection stands out as a compelling investment in timeless elegance and enduring functionality. The collection offers an expansive array of design variants and sizes, catering to a diverse range of tastes and spatial requirements. This makes it the preferred choice for homeowners who are keen to bring a modern touch to their personal sanctuaries.
Beyond Mere Functionality: A Holistic Bathroom Experience
The Purity Collection's scope extends far beyond wetroom trays. It encompasses a curated selection of bathroom accessories and fixtures, each designed to elevate your overall experience. Whether you opt for the Infinity Wetroom Tray or the Brushed Nickel Single Panel Bath Screen, you'll find that each piece has been crafted to seamlessly complement the aesthetics and functionality of the entire range. This provides an added layer of luxury and comfort that transforms your bathroom into a unified oasis of tranquillity and style.
Quality Meets Style: The Unique Allure of the Purity Collection
The Purity Collection offers a rare intersection where quality effortlessly merges with style. Unlike many other bathroom collections, it's crafted to harmonise with a broad spectrum of interior designs, from contemporary minimalism to timeless classicism. When you invest in a fixture from this range, you're not merely acquiring a functional item. Rather, you're making a lifestyle choice that turns your bathroom into a spa-like sanctuary, right within the confines of your home.
Transforming the Ordinary into the Extraordinary
Why settle for mediocrity when you have the option to elevate your living experience? With the Purity Collection, your bathroom undergoes not just a renovation but a complete transformation. It becomes the personal oasis you've always envisioned, turning everyday routines into cherished experiences. Every fixture and every accessory contributes to this revolution, making your bathroom more than just a functional space; it becomes a haven where each moment is imbued with luxury and comfort.